What brought you to the world of mixology?
After studying to be a chef in high school and undergoing training as a pastry chef, I ended up working in bars and mixology more or less by chance. I've always loved art and wanted to do something artistic in my life. That was always something important for me. So I turned to the world of flavours. For me mixology is a form of artistic expression. And the people I met and trips I took enabled me to grow and develop. As did taking an interest in products and how they're prepared. What makes me different? I have lots of sensitivity and a very poetic approach to cocktails, for example, using a lot of teas, plants and flowers. I also rely heavily on techniques from the pastry world. That adds a new perspective, using sugar art, for example.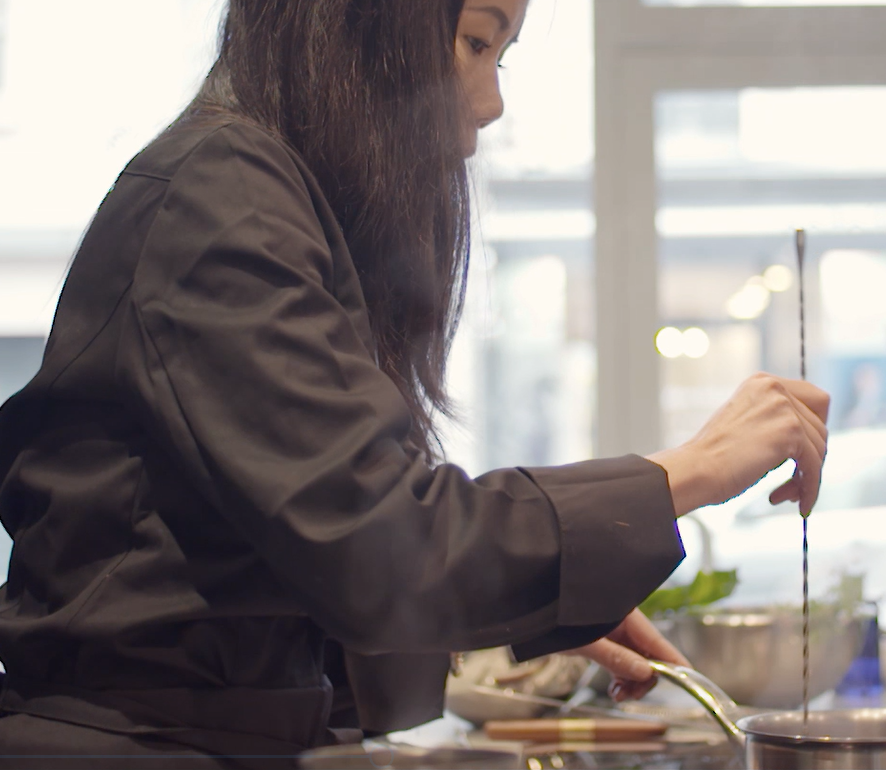 What did you think of the Kuantom workshop?
Such great people! I really liked working with people from very different worlds who were all really passionate. We learnt a lot from each other and it was really interesting to brainstorm with them when coming up with the recipes. The workshop enabled me to learn from the others and to see how everyone worked, because we really do all have our own trademarks. I've always believed in the project for the Kuantom Orkestra solution, because the trade is undergoing a huge transformation. It's really interesting to see and develop another view of mixology. For me, it's a project that could work and create a vast combination of flavours. And during the workshop we were able to work with lots of different flavour profiles, from floral to fruity to sparkling.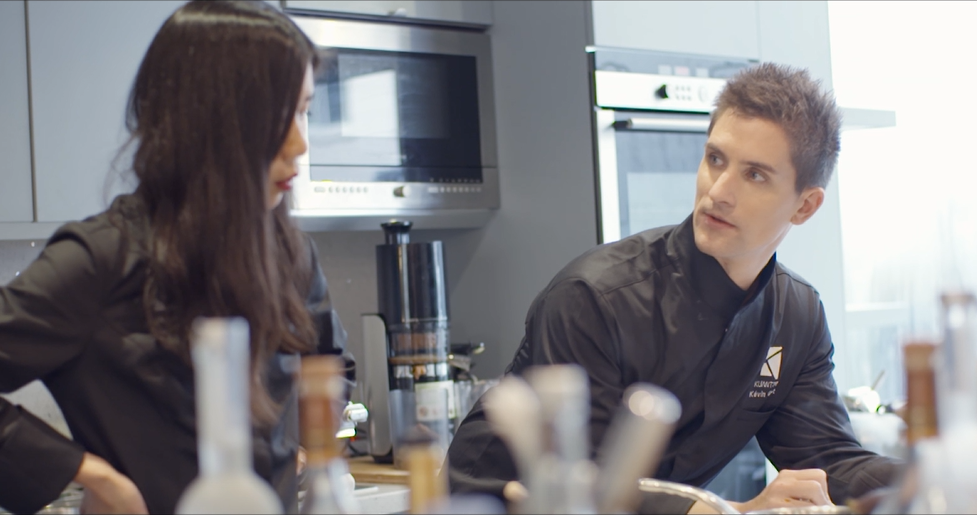 What do you think the cocktail world will look like in the future?
Customers will or already do see drinks differently. They don't want just anything. I think bars will need to adapt to that. At the moment, for example, I work at lot on non-alcoholic, tea-based cocktails. Today mocktails—genuine alcohol-free creations—are rare. Why does someone who drinks alcohol have the right to a freshly prepared drink and not me? Alcohol-free cocktails were part of the brainstorming and design process in the workshop, in order to meet this demand and also ensure there were drinks that could be enjoyed at any time of the day.
Another important subject gaining ground is zero waste and protecting the planet. I think with Covid a lot of people caught on to the importance of cutting down waste and recycling.
About Mei Ho
Dual training in mixology and pastries

Her trademark: the sensitivity and poetry of her creations

Her signature ingredient: tea

Where to find her: since it reopened, La Samaritaine, Paris