What brought you to the world of mixology?
It was sort of by chance. I was on holiday in the south of France when I saw bartenders practicing flair for the first time. They offered to train me and I said yes. I did one, then a second, then a third and that's where it all began. I got a job in Brussels in a luxury hotel, then took part in the Bols World Bartending Championship, which I won twice. Thanks to that I got to travel to London, Amsterdam, Courchevel, Monte Carlo and Bangkok. Finally I settled down in Paris in 2015 when I opened my consulting company Mixomania. We mainly work on opening venues and events. The idea is to concentrate on the competition side of cocktails, with thousands of bartenders who could potentially do the work. We go to new fields where people don't expect us. At the moment, for example, I'm working on a concept store for Balenciaga. I think it's important not to be naive about that geeky aspect of cocktails and to keep trying out new environments, broadening your horizons and continually feeding your curiosity.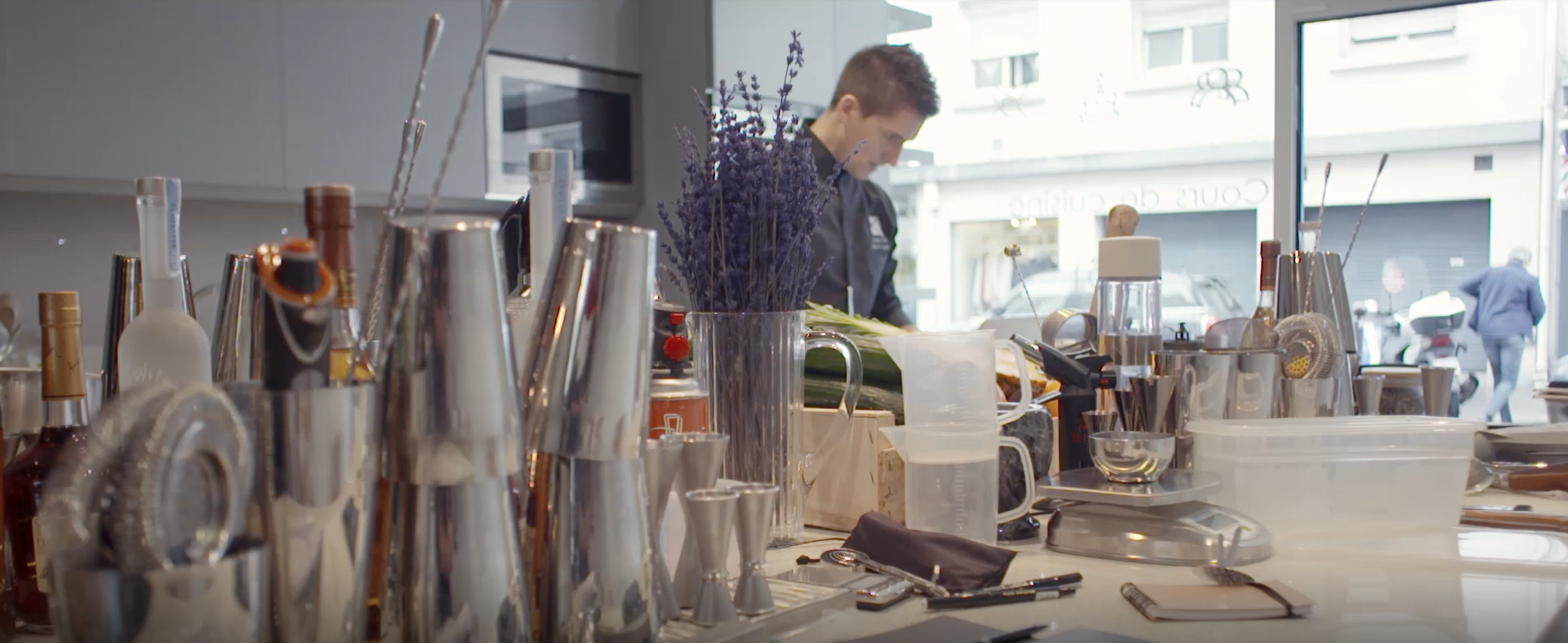 What did you think of the Kuantom workshop?
The atmosphere and team work were great! When you suggest a collab between bartenders and chefs, it doesn't always go well, as there can be a lot of creative ego. But at this workshop we managed to get a really good team dynamic going. It was a really friendly experience! I'm certain the Orkestra solution has a great future ahead of it. Kuantom will bring mixology to new markets where it wasn't present before, where people aren't necessarily able to employ a full-time bartender. For example, I think the machine would be useful for room service packages, cruise ships and in-store experiences.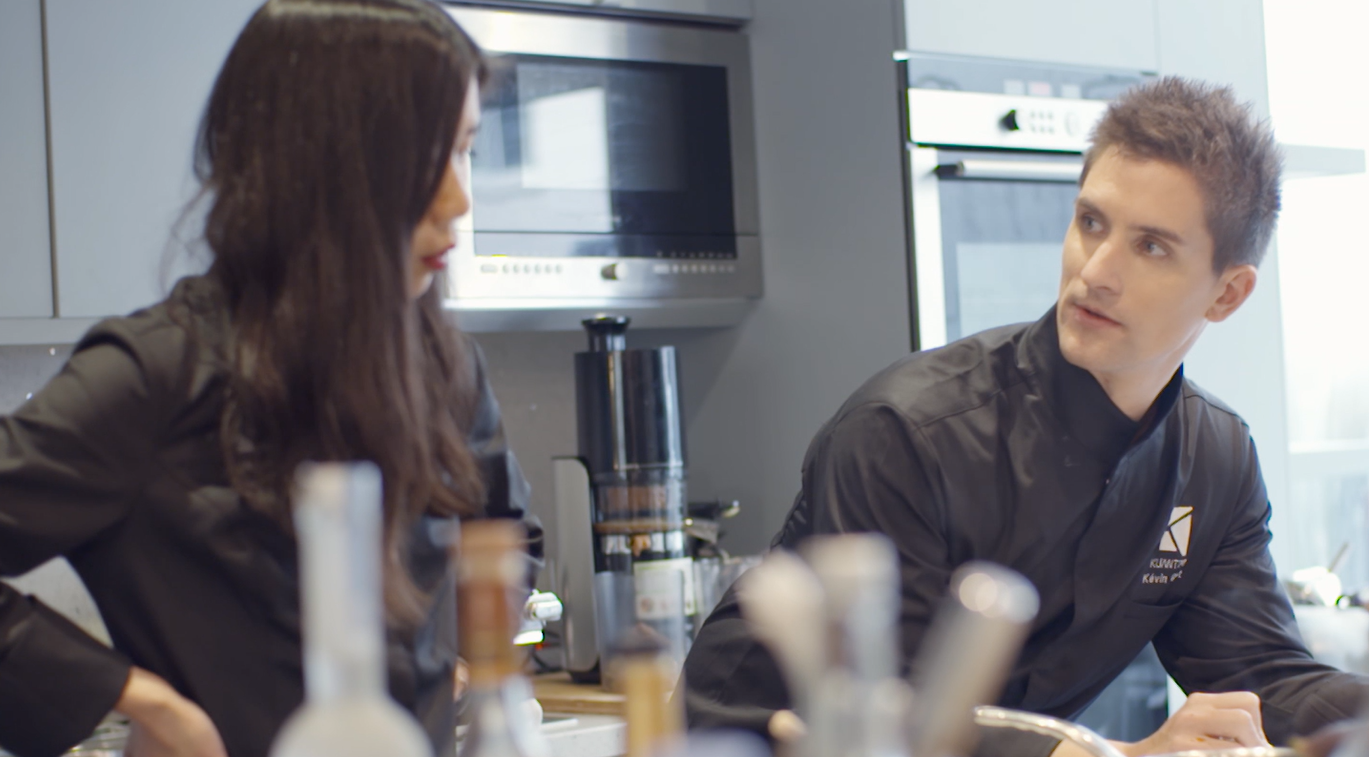 What do you think the cocktail world will look like in the future?
I think it will be more accessible and will open up to other sectors and other liquids. Today a venue's cocktail range only reaches a small part of the population in a fairly restricted time slot of four to five hours. We really need to think bigger to be more strong. Cocktails need to be optimized from morning to evening. The role of the bartender becomes to offer the right menu at the right time of the day. That means creating real ranges with different drinks, like coffee and tea for the day. I've been very inspired by coffee this year. It's a universe I wasn't so familiar with. With my super barista Akim I went on a coffee training course and we have been developing ready-to-drink projects. There also need to be more collaborations between head bartenders and chefs and pastry chefs, like the one organized by Kuantom for this workshop. There are lots of things to develop and improve in the hospitality world, which is, in the post-Covid world, in the midst of a major metamorphosis.
About Kévin Ligot:
Joined the bar world through a student job and has since won the Bols World Bartending Championship twice
His trademark: his Japanese influences
His signature ingredient: tea and, as of 2021, coffee
Where to find him: in Paris at his consulting agency Mixomania