A reinterpretation of the iconic Cosmopolitan
A classic cocktail whose origins are disputed. Some attribute the drink to Cheryl Cook, a barmaid in South Beach, Florida. Others credit Toby Cecchini with its creation.

The mythical recipe is made with vodka, lime juice, cranberry juice and, of course, Cointreau.

The famous refreshment of society events, it became a true icon in the 2000s when it was featured on the acclaimed series Sex and the City. And so Carrie Bradshaw's favourite cocktail entered the pantheon of pop culture.

Despite its appealing colour, popularity and softness, many bartenders feel it lacks complexity. This cocktail is all about citrus, the same ingredient Kuantom's mixologist collective used to create this signature mixer, designed to not only pair perfectly with our partner spirits but also to create delicious mocktails*.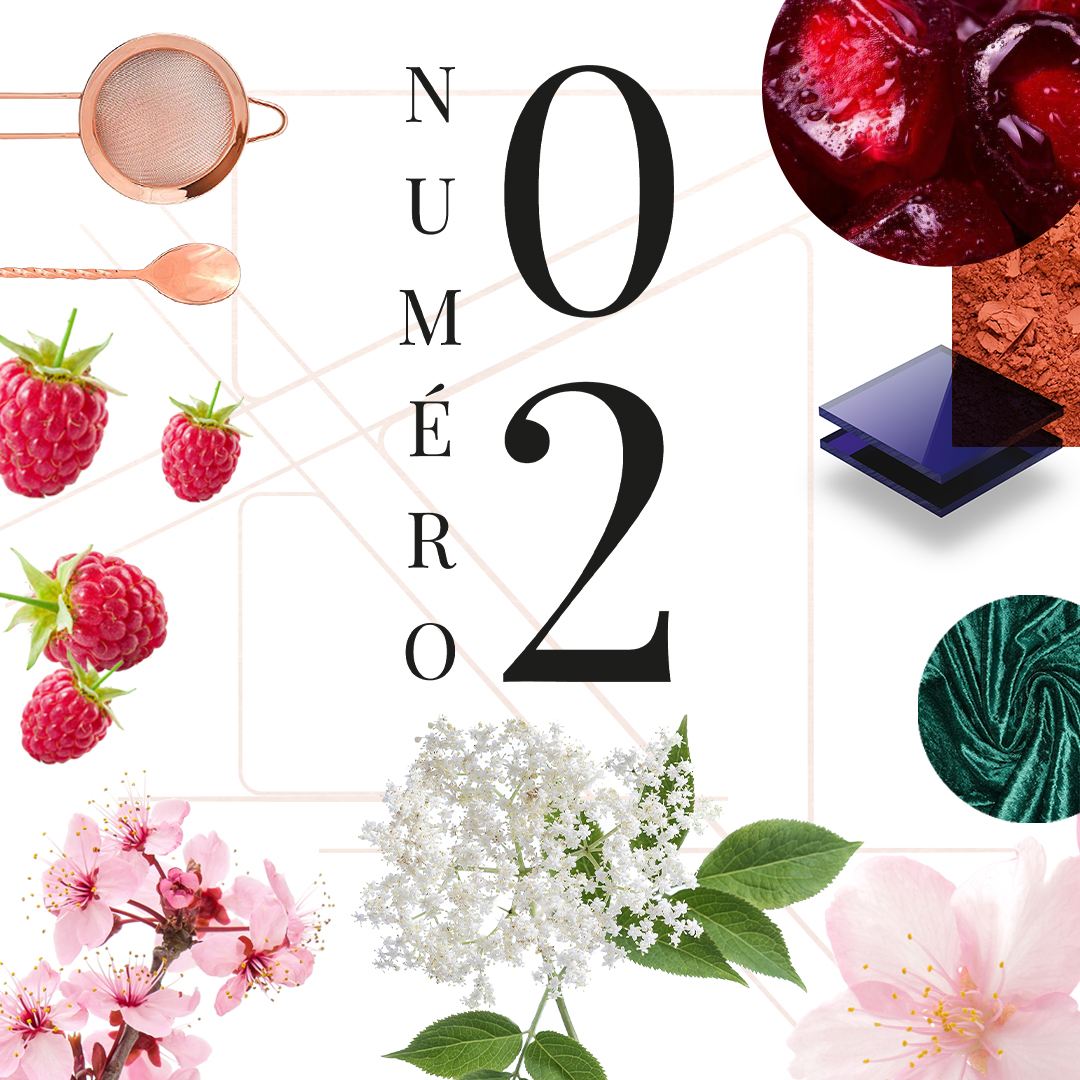 Flowers, raspberry and grapefruit
It is the alliance of elderflower and cherry blossom that creates the fragrant bouquet and elegant flavour. With raspberry adding the finishing touch, this signature mixer acts as a base for cocktail recipes that transport us to Japan under a shower of petals to watch the rosy storms...

Californian pink grapefruit livens everything up, adding a dash of acidity and further invoking travel for an exceptional tasting.

"Flowers were the base for the design and infused like a green tea."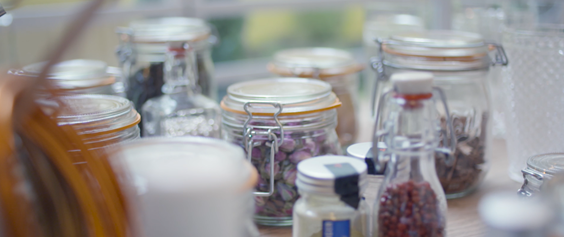 One signature mixer for four exceptional recipes
A huge hit with the ladies since the early 20th century, this signature mixer's flavour profile is a fitting tribute to womankind. Featuring in nights out and debates for decades, it has become a symbol of woman's emancipation and their demands to receive the same privileges as the masculine elite.

The four recipes created for No. 2 pay tribute to the battles fought by exceptional women, real and fictional alike:

• Geisha Says No: A springtime walk through a Japanese cherry orchard where sakura's class is highlighted by the pep of pink grapefruit juice, subtly combined with elderflower juice.

• Carmen: Like a story in which every ingredient has a role to play, this signature cocktail opens with an ode to Hennessy's woody notes. These are followed by a creamy symphony of raspberry and delicate cherry blossom and elderflower. Topped with a dash of grapefruit juice and sparkling water.

• Queen in Pink: Glenmorangie's finesse and pink grapefruit juice's refreshing flavours are complimented by subtle notes of cherry blossom and elderflower, and rich raspberry.

• Marilyn Kiss: A stunning new take on the legendary Cosmopolitan, this cocktail unites the freshness of Belvedere Vodka with delicious raspberry. These are accompanied by subtle notes of cherry blossom and elderflower, as well as grapefruit juice for a tangy finish.

Our Orkestra solution enables us recreate the recipes designed by the Kuantom collective and serve cocktails with consistent quality, from the first to the thousandth pour.

To find out more, speak to our Head Mixologist here.

Alcohol abuse is dangerous for your health. Please drink responsibly.

*Alcohol-free cocktail.