Brainstorming & Design
With 75 years' experience between them and careers in leading cocktail venues in France and worldwide, our award-winning mixologists pooled their expertise and creativity. Pairs were formed to split up the various flavour profiles defined in advance based on market research and current consumer trends. Keeping the great classics in mind, the team discussed, researched and tasted different combinations to create truly exceptional and original recipes. With the high quality of their expertise and the ingredients, exciting tastes and flavours were always guaranteed.

"It's a project with an innovative approach [...] that made us think outside the box." Kévin Ligot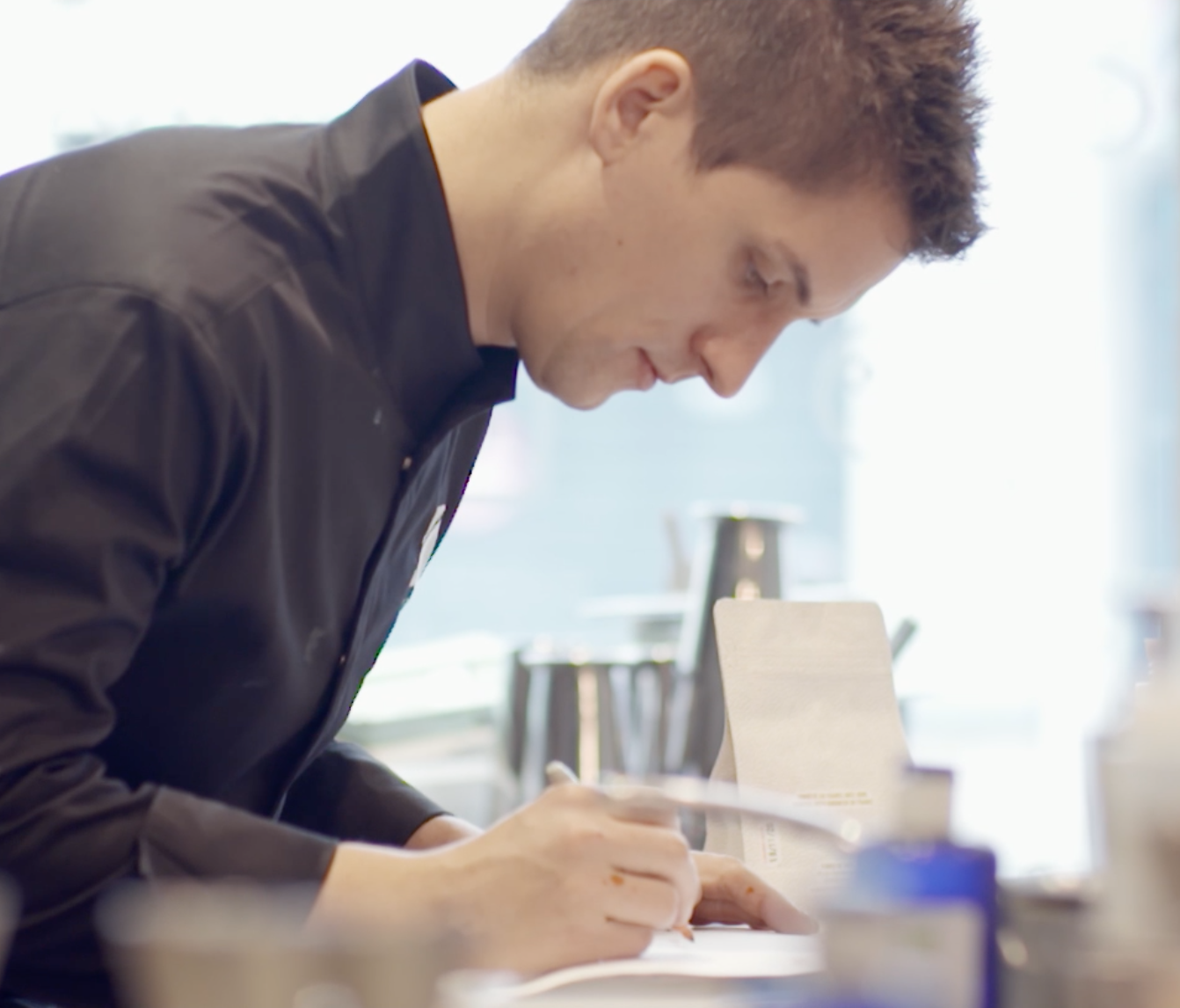 Creation & Assembly
The collective had one essential criteria in particular to take into consideration. Every signature mixer needed to be able not only to pair with the three prestigious spirits Belvedere Vodka, Hennessy Cognac and Glenmorangie Whisky but also to be served in a non-alcoholic version. All with the aim of creating an original cocktail menu to suit the tastes of all consumer profiles. Five signature mixers were designed in total, with three already released in a booklet of 12 recipes. One team worked with ginger in a nod to the ultra-trendy Moscow Mule, while a second team created a more floral profile, and a third came up with a vegetal profile using a mint and cucumber base. Something for everyone and every time of the day.

"I love sharing knowledge, learning from others and seeing how different people work." Mei Ho

Tasting & Testing
For not just perfect flavours but also the perfect look, our mixologists went the extra mile to create the final formulas. Everything was taken into account, including presentation, to make sure the cocktail's image matched its flavours. Glassware, toppings and garnish... Every detail was carefully designed for a truly turnkey premium cocktail menu. All of the recipes produced over these three days of intense work were tested by all stakeholders to approve the first three signature mixers. No. 1 showcases ginger alongside orange blossom and a drop of honey. No. 2 puts flowers at its heart, with notes of cherry blossom and elderflower. No. 3 reworks the famous duo of mint and cucumber, adding a pinch of Penja white pepper. The recipes created by our collective of mixologists during the workshop are now available via our Orkestra solution.

"Creating something inspired by our different backgrounds." Matthias Giroud



If you want to know more, we'd love to hear from you!